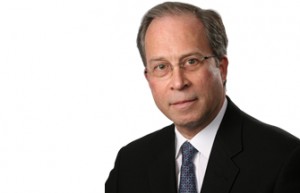 Rick Alan Ross is a private consultant, lecturer, and cult intervention specialist. He began his work as an anti-cult activist and community organizer in 1982. Ross first became concerned about controversial groups and movements in response to a radical religious group that had covertly targeted his grandmother's nursing home. Since that time he has raised awareness about cults and facilitated more than five hundred interventions to rescue people from cultic situations.
Ross is one of the leading experts on cults in the world today. He has consulted with the FBI, the BATF, and various other law enforcement agencies, as well as the governments of Israel and China, on the subject of cults.
Ross has been qualified, accepted and testified as an expert court witness in eleven different states within the United States including US federal court. He has worked as an expert analyst for CBS News, CBC of Canada, and Nippon and Asahi in Japan.
Ross has lectured at more than 30 universities and colleges including the University of Chicago, Dickinson College, Carnegie Mellon, Baylor, Wuhan University of China, Assumption University of Thailand and the University of Pennsylvania in Philadelphia. He has also been published within peer-reviewed academic journals on the topic of cults.
Regarding his cult intervention work Ross states that historically about 75 percent of the people that he conducts an intervention with decide to leave the group by the end of such an effort. He has done interventions across the United States and around the world. Ross did two successful interventions with the notorious Branch Davidians led by self-styled messiah David Koresh.
Ross has appeared in fourteen documentaries and has been interviewed and quoted in media all over the world. Time Magazine cited Ross as "a veteran cult watcher." He is the founder of the Cult Education Institute, an online library, with one of the oldest and largest databases about cults on the Web. The site was originally launched in 1996. Noted cult researchers and authors Flo Conway and Jim Siegelman have called it the "The Mt. Everest of mind control Internet resources."
Britain's  FHM Magazine named Rick Alan Ross "America's number one cult buster."